Products > MDaemon mail server
Alt-N Technologies provides affordable Windows-based software, including an email server, email antivirus and antispam protection and Outlook integration. MDaemon® Messaging Server, mail server software, is a part of the Alt-N Technologies and contains the following products:
MDaemon mail server
Outlook Connector
SecurityPlus
MDaemon is a mail server for small-to-medium-sized businesses. A trusted alternative to Microsoft Exchange. The mail server delivers an user-friendly design and provides all standard compliant features. The MDaemon Messaging Server provides outstanding groupware features, integration with Microsoft Outlook (using Outlook Connector for MDaemon) and a multi-language webmail client for email access anywhere.
The MDaemon Messaging Server is a leader in email security using a layered approach (with SecurityPlus for MDaemon) offering proactive protection against email-borne threats of spam, viruses, and phishing.
SecurityPlus provides the next generation of antivirus and spam protection for the MDaemon Messaging Server
Outlook Connector opens up the groupware collaboration functions of Microsoft Outlook to small and mid-sized businesses by using MDaemon as the email messaging server. With Outlook Connector for MDaemon you can stay in touch with employees, co-workers, customers and vendors by sharing Outlook's email, calendar with free/busy scheduling, address book, distribution lists, tasks, notes and more.
Are you interested in a product of Alt-N Technologies and would you like more information? Please feel free to contact us.
MDaemon Messaging Server requirements
Microsoft Windows 10|2016|8|2012|7|2008|Vista|2003 – Service Pack 2 & KB2868626|XP – Service Pack 3
CPU 800 MHz processor or higher (dual core CPU 2.4 GHz or higher recommended)
512 MB RAM (1 GB RAM recommended)
Typical Hard disk space required: 200MB of free space, additional space for any mail to be stored
TCP/IP network protocol installed
Internet or Intranet communication capabilities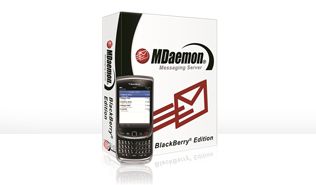 Contact
Kaya Katoentuin 36 | Willemstad | Curaçao | Tel: +599 9 690 6665 | KvK nr.:84647